Welcome to the Preschool Program of Eastside Christian School
This is a wonderful place for our younger children to learn. Early childhood is the most important time in life for brain development, and you'll find actively engaged learners within our classrooms and outdoor spaces.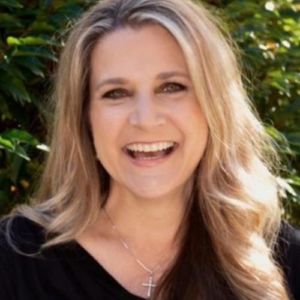 Eastside Christian School serves families of children ages 3 – 8th grade. Our Preschool staff is dedicated to helping each preschooler develop a love for school, a love of learning, and a love for the Lord. We are committed to providing a safe, positive, nurturing environment where children can explore, create, and discover the world around them.
At ECS we strongly agree with the latest research on early childhood development: that children are best prepared academically and socially through hands-on experiences and quality shared interactions.  Our curriculum provides young children educational excellence while encouraging positive relationships, giving opportunities to learn self-control, and building on social and emotional development. Our classrooms are designed to be developmentally appropriate and foster strong learning connections.  We have a variety of outdoor play spaces that offer children the opportunity to explore nature, rain or shine! Our preschool students also love to explore our early readers library!
Christ is the center of our curriculum as our teachers incorporate faith and weave spiritual awareness in everything they do.  Our children attend a chapel service weekly, where they pray, worship and learn more about God and how much he loves them. Children also have additional opportunities to sing and praise God with our music specialist. Our preschoolers' love for the Lord shines through them as they pray and sing to Him throughout the day.
Our goal is also to develop the necessary Kindergarten readiness skills in each preschooler to prepare them for a lifetime of learning. We offer a balanced program with a wide variety of half day and licensed full day preschool class offerings that support an academic focus along with plenty of play-based learning.
The Preschool schedule options are:
Age 3 or 4 by August 31st
Full Day Preschool: 8:45 am – 3:00 pm [Any 3-days or all 5-days a week]
Half Day Preschool: 8:45 am – 11:45 am [Any 3-days or all 5-days a week]
Age 4 or 5 by August 31st
Full Day Pre-K: 8:45 am – 3:00 pm [Any 3-days or all 5-days a week]
Half Day Pre-K: 8:45 am – Noon [4-days or 5-days a week]
After- School Care: After School Care is being offered for our full-day Preschool and Pre-K students on a first-come, first-served basis.
I encourage you to come for a visit, and see why we have been voted the best preschool in Bellevue and on the Eastside! To schedule a tour, please complete our Student Inquiry Form or call our Director of Admissions at (425) 641-5570, ext. 120.
Blessings,
Amy Olthouse, Preschool Director